Making business scents: how incense harvesting is protecting an Ethiopian forest
When Jashera's husband passed away three years ago, her income diminished, making life an uphill battle. To make ends meet, Jashera turned to artisanal gold mining, where she scoured the fast-disappearing forests in Ethiopia's Benishangul-Gumuz region for small amounts of gold.
The average household income in Benishangul-Gumuz is just £68 a year. Almost all of Jashera's neighbours mine gold.  It's hard and insecure work: small-scale miners often run out of food and water and return home empty-handed.
As well as endangering the miners' health and wellbeing, unregulated artisanal mining is linked to deforestation and environmental degradation.
When Jashera wasn't looking for gold, she tended her small sorghum, bean, maize and okra farm.  Unpredictable weather conditions and poor access to agricultural inputs, like fertilisers, meant that Jashera's hard work rarely translated into success.
"These days, I can't make money from farming and support my family", Jashera explained. "My son has dropped out of high school as I wasn't able to cover his expenses: food, transportation and rent. The nearest high school is really far away from here."
During these difficult times Jashera and her daughter joined Farm Africa's Producing and marketing forest products project and started collecting incense from the forest.
Unlike artisanal gold mining, incense production provides people with a secure income without damaging their precious forests. In fact, it does the opposite.
One of the country's biggest exports, incense gives the trees a value that forest users are keen to protect. It's a game-changer, economically and environmentally.
Farm Africa taught Jashera how to tap tree trunks and harvest incense without causing damage to the tree. Through Shewle Humbre Forest Management Cooperative, Farm Africa connected Jashera and other cooperative members to a new buyer.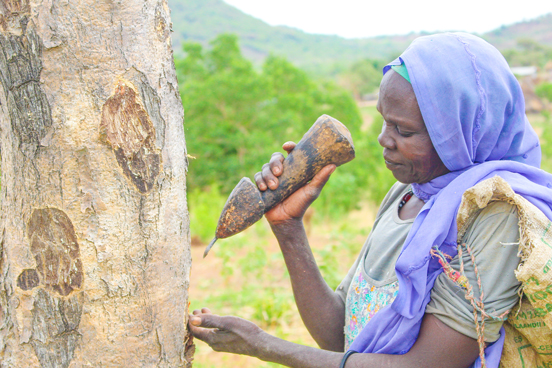 Jashera tapping a tree trunk in Benishangul-Gumuz.
"Initially, I gathered 40 kg of incense and earned a good amount of money." Jashera reinvested her incense profits in her one-acre farm, allowing her to increase her yields. As a result, she was able to increase her harvests to an impressive 150 kg.
"Now, thanks to the project, I am not only capable of meeting my family's basic needs but also of sending my son to school again", reported Jashera.
This project is funded by Comic Relief.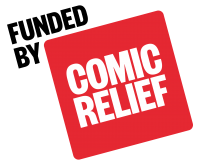 If you have a specific expertise and would like to contribute to AgriFocus Africa, please contact us at info@agrifocusafrica.com